Stick n' Puck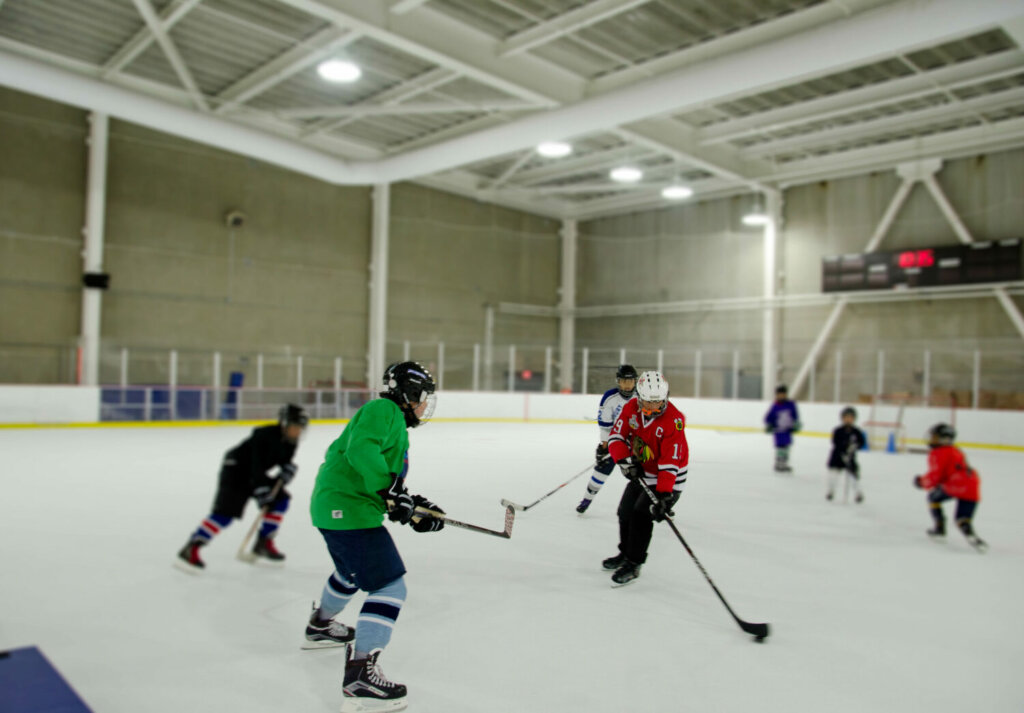 Stick n' Puck is a great opportunity to practice on your own to improve specific areas of your game, take private lessons or have fun with your family and friends.
During Stick n' Puck sessions, you can:
Work on your stick handling

Master skating

Improve your passing and shooting

Hire a coach for a private hockey lesson
*Unless otherwise noted, Stick n' Puck sessions are all ages.
Pricing
$25 per session
To ensure fairness, we have instituted a new policy: Goalies will pay a $25 deposit, refunded to your card with proof of intention to goal tend upon arrival at the rink.
All guest coaches fill out a Guest Coach Authorization Form. Please email skatingschool@worldice.com with any questions.
Stick n' Puck House Rules:
Be aware of the players around you
Bumpers are not allowed on the ice
No more than 2 skaters are permitted in a semi-private lesson
No organized games
Allow goalies time to recover from saves before shooting
Do not shoot while another player is in front of or behind the net
Pick up the pucks, replace them in the puck bucket and leave the ice as soon as the Zamboni doors open
*Full equipment required*
Refund Policy
Please be sure of your purchase, all registrations are final. WE DO NOT give REFUNDS, CREDIT, OR SWITCHING SESSION under any circumstances. The Management reserves the right to refuse admission.
For more information about Stick n' Puck and our schedules, please contact:
info@worldice.com