Private/Semi-Private Lessons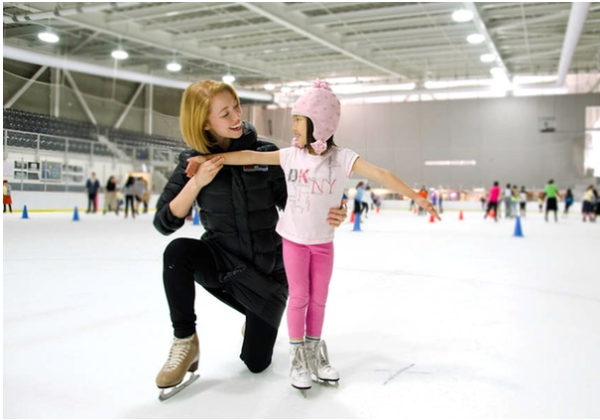 A Private Lesson is a one-on-one appointment with a member of our Professional Skating Team! Private Lessons help to improve skills at any level and enhance your skating experience. Our dedicated staff of coaches are available for Private Lessons on our General Skating or Freestyle sessions.  We offer both Private and Semi-Private lessons, for up to two skaters at one time.
To arrange a Private Lesson, please complete our Private Lesson Request Form.  A member of our coaching staff will be in touch within 72 hours.
The Private Lesson Request Form will go directly to our Skating Director who will then connect you with a member of our coaching staff. Our large array of coaches enables us to connect skaters with just the right coach for them!
A few things to note:
Skate Rental and Admission are not included in the cost of the lesson.
All coaches are independent contractors. The agreement and schedule of lessons is between the skater and the coach.
Private lessons are typically 30-minutes, although 20-, 45-, or 60-minute lessons can be arranged with your coach.
The instructor's fee will be paid to them directly  and is due at the time of the lesson.
No more than 2 skaters are permitted in a lesson.

Warm, comfortable clothing, helmet, thin socks and gloves/mittens are strongly recommended for all skaters.
Lessons will not be extended due to lateness. Full price will be charged. World Ice Arena is not responsible for rescheduling lessons.
For further questions or information, please contact skatingschool@worldice.com or call 718-760-9001 ext. 7002.